Regular price
Sale price
$25.00 USD
Unit price
per
Sale
Sold Out
Our new moisturizing balm with SPF features our signature skin-compatible base, designed to nourish and restore all skin types PLUS non-nano zinc oxide to protect delicate skin from UV exposure. Our non-greasy, no-ghosting formula has a lightweight texture glides on effortlessly and won't leave you with a ghostly pale appearance. 
100% Grass Fed & Finished Tallow

Non-Nano Zinc Oxide

Cold-Pressed Golden Jojoba Oil

Vitamin E Oil

Learn more about our ingredients below.
Share
Full Product Details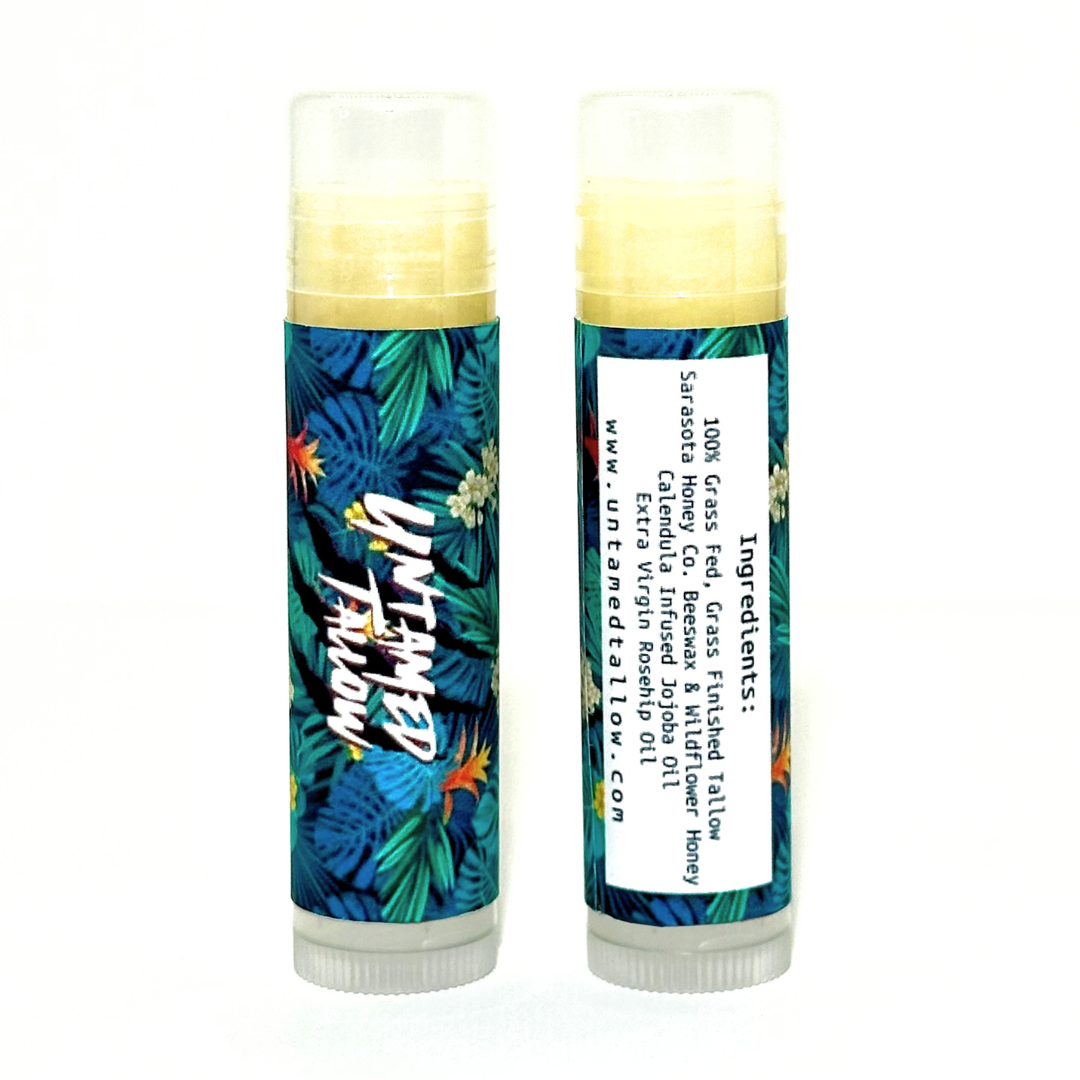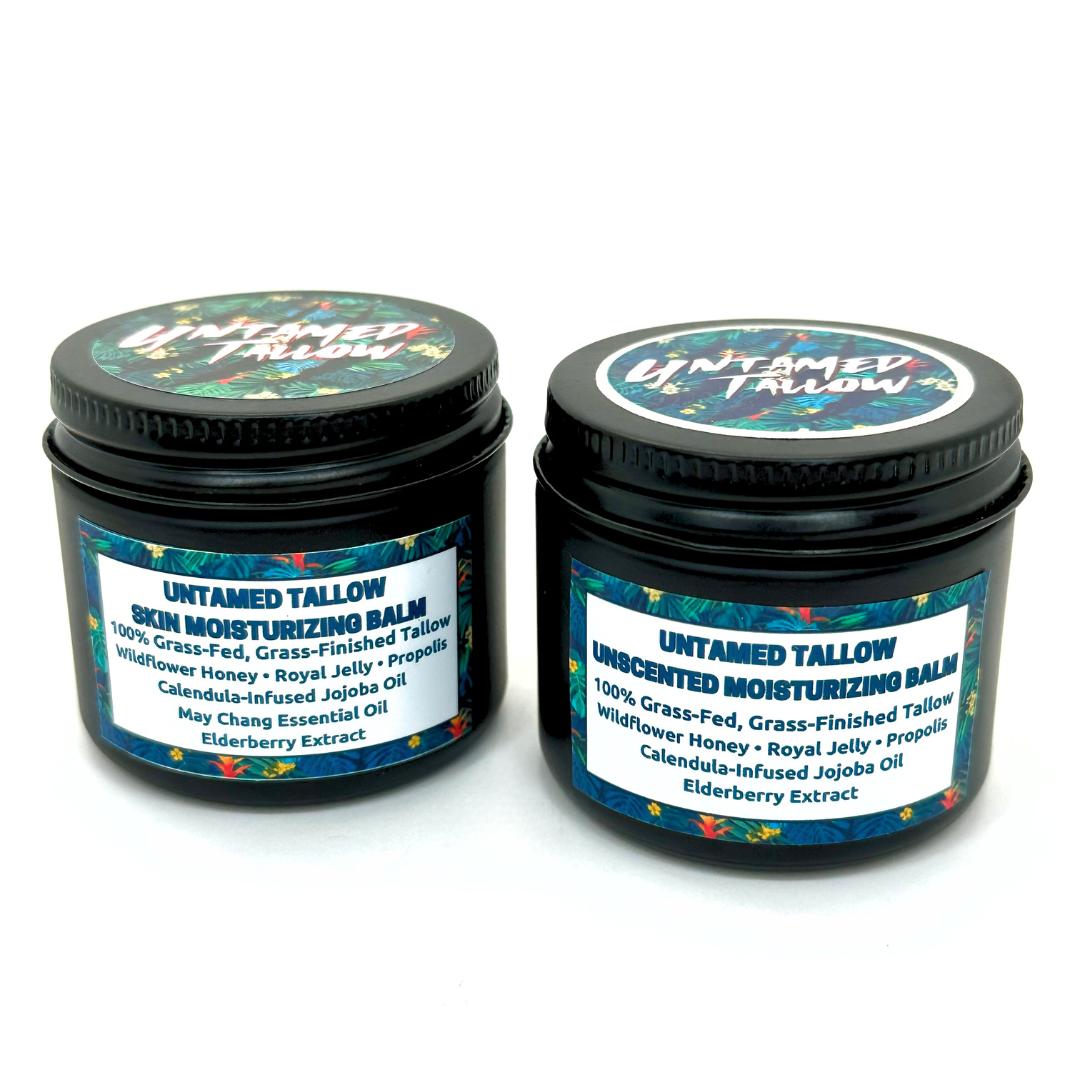 Everyday Skin Balm Ingredients
100% Grass Fed, Grass Finished Tallow

Grass-fed, grass-finished tallow is a non-comedogenic, nutrient dense moisturizer that is extraordinarily compatible with our skin due to its chemical similarity to our skin's natural oils (aka sebum). Tallow does not clog or block the pores, since it does not compete with sebum for space due to the similar ratios of triglycerides and phospholipids. Tallow contains vitamins A, D, E, & K, and high concentrations of oleic, palmitic, stearic, and conjugated linoleic acids. These fatty acids have moisturizing, hydrating, anti-aging, and anti-inflammatory properties.
Non-Nano Zinc Oxide

Non-nano Zinc Oxide is a natural mineral sunscreen that creates a barrier to UV radiation emanating from the sun. Despite the misconception that it reflects radiation, zinc oxide works similarly to chemical sunscreens by absorbing UVA and UVB rays. By applying a layer of zinc oxide to the skin, you create a physical barrier to the sun's rays with no harmful chemical absorption. Non-nano means the particle size is over 100nm, making it reef-safe and skin-safe. Our zinc oxide is specially formulated to provide maximum UV cover without the white ghostly appearance other mineral sunscreens can give to the skin.
Jojoba Oil

We use only Golden Jojoba oil, which is cold pressed and unrefined to preserve the chemical compounds that give this popular skincare ingredient its exceptional properties. As a noncomedogenic humectant, emollient, and occlusive, Jojoba oil is a moisturizing marvel for all types of skin – it not only hydrates the skin, but balances, repairs, and protects without clogging the pores. The chemical makeup of Jojoba oil is remarkably similar to sebum, the oil your skin naturally produces, which allows the body to readily make use of it. The body uses Jojoba oil to increase or decrease sebum production, increase collagen synthesis, replenish ceramides, and restore the skin's natural barriers. Jojoba oil is safe for all skin types and contains even more beneficial compounds like antimicrobial iodine, anti-inflammatory vitamin E, and antioxidant vitamin B complex.
Vitamin E Oil

Vitamin E oil is a powerful antioxidant, which helps fight oxidative damage in skin caused by UV overexposure. Vitamin E oil also plays an important part in extending the shelf life of our tallow balm by fighting oxidation.